Please click here for HSJ Website!!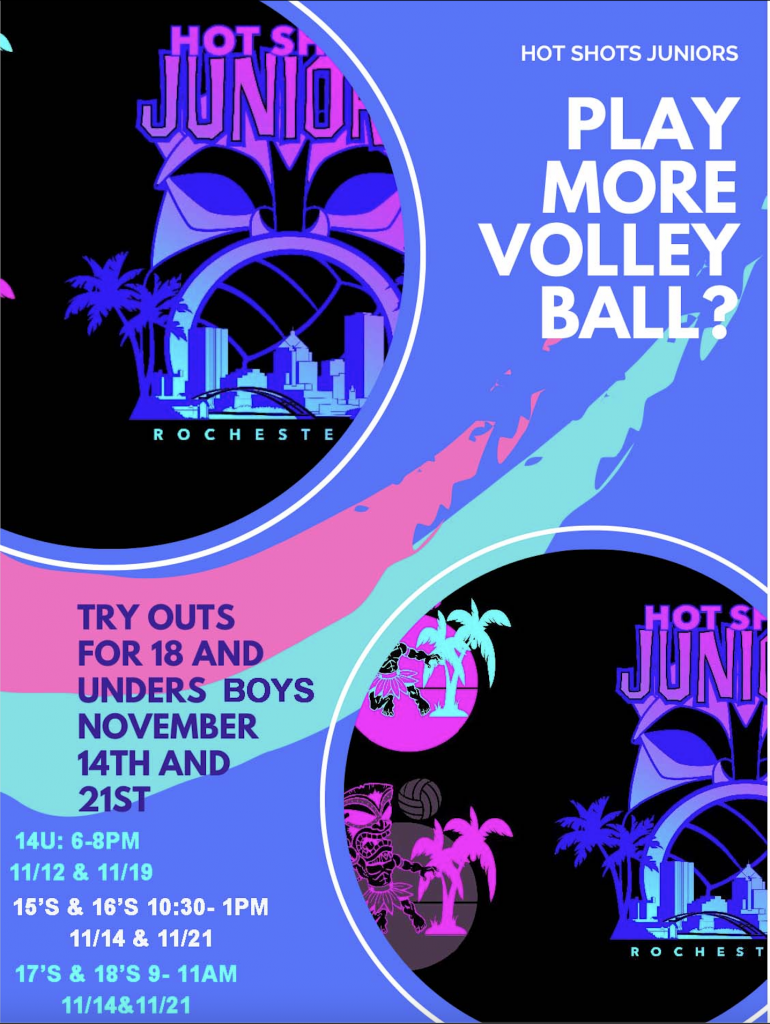 Hot Shots Juniors
General Information
Philosophy
Hot Shots Juniors has been established to offer a local alternative to more extensive travel clubs in our area. We strive to construct a positive learning environment for athletes, while also providing a high level of on-court volleyball training.
These young men receive training to augment their skill sets and promote confidence in their own abilities as well as their teammates. As our athletes strive for constant growth, so will our coaches. Coaches will work together to establish similar coaching philosophies and techniques, while also maintaining an identity for their individual teams.
Communication between players, coaches and parents will be held in the highest regard. We ask that all members of HSJ work together for the common goal of allowing the players to play, the coaches to coach and the parents to parent.
We take pride in our ability to increase the volleyball skills, physical capabilities and the mental attributes of these young men. We look forward to creating successful athletes, students and members of our communities.
2021-2022 Tryouts will be held at Hot Shots Indoor Volleyball Center
Hot Shots Indoor Volleyball Center
1046 University Ave
Rochester, NY 14607
All players must be members of WEVA before they take part in any tryout. To register for WEVA prior to tryouts, go to www.wevavolleyball.org, go to "GENERAL" and click on "REGISTRATION." Be sure to register your Son under HSJ Boys when asked to choose a club.
Once again, all junior player's online WEVA registrations will be required to pay online with a credit card for this upcoming season. Please print your registration card from the website after you complete the registration and bring it to tryouts. Registration and Check-In begins 1 hour before the 1st tryout.
There is a $35.00 tryout fee per player. Please bring tryout payment to the first tryout.